Why & How America's
Most Savvy Real Estate Investors Are Parking Their Money In Arizona
A $40Bn Microchip facility in Phoenix has sparked the safest real estate opportunity in 2023… While a 30-year-old government program guarantees "safe & predictable" returns on capital…
Turning Arizona into the "hottest real estate market" compared to anywhere else in the US, "In-the-know" savvy real estate inventors are raking in up to 383% Cash-on-cash returns.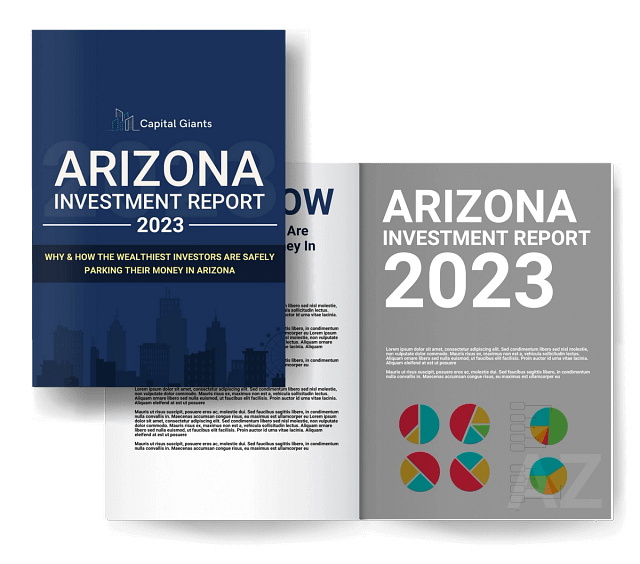 Here's how to
get your "cut" in this
up-and-coming
real estate market
Dear investor,
If you've ever wondered how America's most successful real estate investors accumulate "under-the-radar" fortunes by almost ALWAYS getting into the right investments….
They seem to be "ahead of the curve" and get access to the most lucrative deals that always result in highly profitable investments – producing top-tier cashflow…
How they're able to live stress-free…
and retire on beachfront properties with a high cash flow-producing portfolio…
while most Americans owe more than their homes are worth…
Then I'm excited to tell you that this report will give you a glimpse into all that…
You see, the richest of the rich make their money by focusing on identifying opportunities that are NOT being discussed in the mainstream.
These opportunities also happen to be extremely "low-key". If you want to learn about (and get access to) these deals, you need to look "outside the box" One such region is Arizona. In this report, I will demonstrate WHY investors will see great returns from investing in this state.
Build incredible wealth from being in the right place, at the right time…
My name is Chad McMahan.
I'm the CEO of Capital Giants. First, I want to congratulate you on getting your hands on this report.
When you talk to people whose investments brought them a windfall, they will tell you, in hindsight, it was all about timing.
With this report, I want to prepare you for what's to come… and gear you up to be in the right place at the right time. I'm going to talk about two important events taking place…
So that you're well equipped to park your capital in investments that will not only bring about the highest returns for you… but help you get into positions EARLY.
Being early is the name of the game for profitable investing.
Because when you're early, you can see extraordinary results like the ones below:
Take Michael R., for example… he purchased a single-family home in Sedona, Arizona, in April of 2021 for $549,000. He put $54,000 down and financed $495,000. He spent about $23,000 on minor improvements such as paint, repairs, new doors, and furnishings. He rented it as a short-term rental and then converted it into a long-term rental.
He received an off-market offer for $850,000 and closed in April 2022. His closing costs were about $16,000. His cost basis was about $589,000. Not including the rental income and profit, he made a profit of about $261,000.
MICHAEL R.PROFIT
Or take Marienne J. for instance…
She purchased a four-unit apartment complex in Phoenix, Arizona, in July 2020 for $341,000. She put $86,000 down and financed $255,000. She spent about $22,000 on paint, new water heaters, doors, and kitchen appliances. etc. She received an offer she couldn't refuse for $550,000 and closed in August 2021.
Her closing costs were about $35,000.
Profit of $152,000.
MARIANNE J.
And then there's Paul C… He purchased a four-unit apartment complex in Mesa, Arizona, in June 2020 for $434,000. He put $99,000 down and financed $335,000. He spent about $55,000 on paint, new water heaters, stucco repairs, roof and a/c, and laundry appliances. etc.
He received an offer he couldn't refuse for $600,000 and closed in July 2021.
His closing costs were about $40,000.
His cost basis was about $529,000.
Profit of $71,000!
PAUL C.
PROFIT
Cost Basis: $529,000 $71,000 Off Market Offer $600,000
Here's what makes it even more exciting.
Due to the strong fundamentals that Arizona possesses… the returns that new investors will see will DWARF the examples above.
I'm talking about a once-in-a-lifetime opportunity window that "in the know" savvy investors will get access to, helping them build incredible wealth in the following years.
But before I get into the exciting specifics of what's happening… Let's just look at Arizona's organic growth.
Arizona's increasing growth rate…
Arizona's population is currently 7.2 million and is projected to grow to 8.2 million by 2023…
But not only is Arizona's population growing fast… the talent pool is very well-educated. Maricopa county alone is home to 10 colleges educating over 200,000 students a year…
The talent pool in Arizona is growing faster than any other U.S metro market, according to the U.S Census Bureau.
Arizona had five of the 15 fastest-growing cities in the U.S. last year, while Phoenix continued to add residents while major cities were losing their population during the pandemic.
The government is majorly investing in public safety, prioritizing public transportation safety, expanding parks and recreational things to do, and pushing to attract more large-scale employers to provide jobs for residents.
Phoenix is growing rapidly, attracting global corporations, startups, and legacy companies.
It also is one of the few places that never gets hit by natural disasters. Even your occasional monsoon thunderstorms typically only last for about 30-45 minutes.
These, along with several other factors have put Arizona's growth rate at 1.05%… and a staggering 14.26% since 2010.
This has naturally trickled down to contributing towards a booming real estate market… given the STRONG fundamentals, and it's only just getting started.
Take a look at these examples:
✔ 14 S Main St. A commercial property purchased for $200,000 in 2018 (with $150k rehab costs) produced $1800/month cash flow. Later sold for $440,000 in 2020.
✔ A residential property in Phoenix was purchased in 2019 for $221,000 (+$125k rehab costs), producing $1,200/month cash flow, later sold for $407,500 in 2022 with an 18% cash on cash return.
✔ A residential property in Sedona purchased for $550,000 (only $26k rehab costs) produced between $4,500-$6,000 cash flow! Later sold for $850,000.

There are dozens & dozens of more such examples in our Multi-Family Investing Secrets Facebook Group… along with some breakthrough revelations in my "Insider's Vault" (that you can get FREE access too along with this report).
But I believe that in the years to come, we are going to see some returns that will eclipse the results that have just taken place.
And in this report, I want to talk about the catalysts of this lucrative investing environment in Arizona.
Why the wealthiest investors are parking their money in Arizona…
First things first, Taiwanese chipmaker TSMC is going to make one of the largest foreign investments in US history… by investing $40Bn in Phoenix.
That's 40 billion dollars…with a B!
TSMC is Taiwan Semiconductor Manufacturing Co. which manufactures semiconductor chips that are used in everything from computers and smartphones to cars, microwaves, and healthcare devices.
While they had initially planned a $12Bn investment, they later raised their investment in the state of Arizona to $40Bn.
This move follows the CHIPS and Science Act passed in August to allocate billions into manufacturing these chips and semiconductors domestically.
Now, once the TSMC plants open (scheduled to open in 2024), their manufacturing will contribute towards the annual demand of 600,000 wafers per year…
Which will be the foundation of quantum computing and Artificial Intelligence technologies…
And that the American future is going to be built out of Phoenix, Arizona. But what that means for Phoenix's economy is 13,500 high-tech jobs…
Our studies show this production will contribute towards a strong boost for the AZ economy – pulling a more high-level talent pool, creating more jobs, and pushing the economy forward.
Now, part of TSMC's plan is to also build a water reclamation plant, since chip making is a water-intensive process, and Arizona, largely being a desert, struggles with water shortages…
And that brings me to the next exciting topic, which has historically created the safest real estate investing opportunities.
Phoenix's Permanent Supportive Housing Assistance 
Here's some great features of the City of Phoenix. Permanent supported housing is a program that's been around for over 30 years.
The government places people in need into homes when they cannot afford to pay rent. It helps people get off the streets, it helps families in need and veterans alike.
The permanent supporting house program has a rental-based assistance model.
The contract's rent is paid to the landlord DIRECTLY by the local non-profit organization.
This makes it a very safe and guaranteed investment. Here at Capital Giants, we have access to such properties and can show you the right way to get into deals like this.
Deals that are safe, guarantee predictable returns, as well as protect your capital.
Have a look at these examples: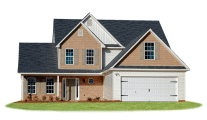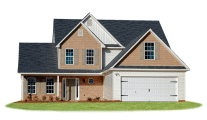 Phoenix Property (Residential)
✔ Multi-family property on Ocotillo Rd, Phoenix, purchased for $333,000 (+$53k rehab costs), sold later for $550,000. $164,000 profit made on the sale.
✔ Phoenix residential property purchased in 2019 for $221,000 (+$125k rehab costs) producing $1200/month cash flow, later sold for $407,500 in 2022 with an 18% cash-on-cash return.
In fact, early this year, I started a private group where I've been advising folks on the best way to invest in the Arizona market…
The group is called Multi-Family Investing Secrets… and as part of this report, you could get access to this private group for free.
Multi-Family Investing Secrets &
The "Insider's Vault"
Throughout my career as a successful real estate investor and fund manager, I have met some amazing people and built great relationships.
The Multi-Family investing secrets group is a result of that. It's my private network of savvy investors & deal makers,
where everyone gets "first access" to highly lucrative real estate deals in the Arizona market.
Not just that…
But we're regularly discussing updates and policy changes in the state.
We're crunching numbers and making predictions on the next moves by the government and corporate America…
We're studying markets and census reports to make informed decisions regarding our investments…
And we share a wide variety of "hidden-from-the-public" information with each other, which help us make the right moves in the market.
The entire purpose of this group is for us to make smart investments that produce highly profitable returns…
So that we can have more free time, spend more time with family, take more vacations whenever we want, truly live stress-free and retire anytime we want – WHILE our money is working for us!
And with this report, you can access me and my network, where you'll meet some high-quality folks on the same path as you.
Inside this group, you'll also get access to my "Insider's Vault: Secret Arizona Dealflow" content… where I'll be breaking down some of the most exciting opportunities I've seen in a long, long time!
These kinds of opportunities have resulted in returns like
✔ 383% Gains: Sedona property delivers 383% Cash on Cash Return.
✔ $152k Profit in 1 year. 71% Cash on Cash Return on Phoenix property within 1 year.
✔ 46% Return in 1 year Mesa property delivers $71,000 profit within 1 year (46% gains).
Again, all of this access to you will be complimentary just for getting this report.
But here's the thing.
I want to keep access to this network extremely tight, and only let serious investors through the door.
We're currently a small group, but I DO NOT intend to let just anyone in, which is why I will be limiting this to only 250 members.
After we hit that number, access to this network will be closed (and will only reopen if we let some members leave).
So if you've read this far, I am certainly confident that you want to get access to the best deals that will produce astounding results in the next 2-4 years…
Let's connect in my group; I'm sure we have something for you!
Click here to get access to the Multi-Family Investing Secrets Group.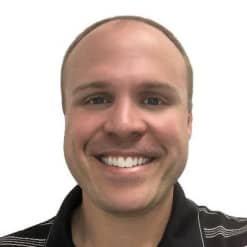 Chad McMahan has over 25 years of experience in real estate investment, including investment specialization as a top real estate agent in Sedona, Arizona, where he consults for investors, other real estate agents, and property managers, regarding market adjustments, cash flow, and investment strategy as well as changes to Arizona real estate law.
When not working, Chad, his wife, and 2 sons often adventure throughout Arizona, Wildcrafting, camping, hiking, biking, fishing, and lake freediving.
Chad was born and raised in California. In his early youth, he was an ocean rat; He was a junior lifeguard and spent weekends fishing off Catalina Island and free-diving for abalone and lobsters.
Legal Disclosure

This is not an offer to sell securities. Any person, entity, or organization must first be qualified by the company, read all the offering documents, and attest to reading and fully understanding such documents. Capital Giants and its affiliates are not licensed securities dealers or brokers and, as such, do not hold themselves to be. This presentation should be construed as informational, not an advertisement soliciting for any particular purpose. All securities herein discussed have not been registered or approved by any securities regulatory agency in accordance with the Securities Act of 1933 or any state securities laws.
Investing involves risk, including loss of principal. Past performance does not guarantee or indicate future results. Any historical returns, expected returns, or probability projections may not reflect actual future performance. While the data we use from third parties is believed to be reliable, we cannot ensure the accuracy or completeness of data provided by investors or other third parties. Capital Giants nor any of its affiliates provide tax advice and do not represent in any manner that the outcomes described herein will result in any particular tax consequence. Offers to sell or solicitations of offers to buy, any security can only be made through official offering documents that contain important information about investment objectives, risks, fees, and expenses. Prospective investors should consult a tax or legal adviser before making investment decisions.
Different rules apply to accredited investors and non-natural persons. Before making any representation that your investment does not exceed applicable thresholds, we encourage you to review Rule 501(a)(5)(i) of Regulation D). For general information on investing, we encourage you to refer to www.investor.gov.
For additional important risks, disclosures, and information, please visit capitalgiants.com/legal